Free shipping, returns, and exchanges on all US orders.
Product description
American made prescription lenses

Single vision prescription lenses come standard with polycarbonate lenses and anti-reflective coatings.
Handcrafted frames
Crafted from a Swiss TR90 thermoplastic + half rim metal frames.
Metal spring hinges for a more comfortable fit.
Measurements
Fit: Medium
50mm / 22mm / 140mm
Measurements
(Wide Fit)
Prescription lens options
Prescription type
Single Vision
Lenses for either near-sighted or far-sighted prescriptions.
Readers
Lenses magnification with no prescription required.
Progressive
Corrects near, intermediate, and farsighted prescriptions all inside of one lens.
Material options
Polycarbonate
The most durable lenses on the market, up to 10x stronger than standard lenses.
1.67 High Index
Recommended for prescriptions that are +/-4.00 or higher and can be up to 40% thinner than Polycarbonate.
Lens coating options
Anti-reflective coating
Blocks up to 99.5% of unwanted reflective light.
Gaming lenses
Blue light filter with anti-reflective coating.
Polarized sunglasses
Polarized Sunglasses with anti-reflecive coating included.
Transition lenses
Clear lenses when you're inside and sunglass lenses when you're outside.
Customer Reviews
04/22/2021
Calev J.

United States
I recommend this product
Very pleased with my glasses
I purchased my glasses and after receiving them was very pleased with the quality and style. Will be getting a 2nd pair soon.
04/02/2021
Ryan K.

United States
I recommend this product
Solid
Solid pair of glasses, I like the style. The only pair I found that I think looks good on me, they do seem to flex a little when putting them on but that might be because my head. Two thumbs up.
03/30/2021
Anonymous

United States
I recommend this product
Satisfied!
I love it! I love the unique style and simple blacked out color of the frame. I got so many compliments because of how good I look on them.
03/26/2021
Anonymous

United States
I recommend this product
Great pair of glasses
Great pair and affordable glasses, that arrived quickly . My only issue that I had was it a bit of tight fit at the end of l was that can cause a bit of discomfort for a while
03/22/2021
Anonymous

United States
They're perfect
I love them!
03/18/2021
Anonymous

United States
Great glasses
Love the glasses, just wish the arms were adjustable. Will order then in another color.
02/12/2021
Anonymous

United States
Great frames
Really good quality frames. Process of ordering was quick and easy. Would recommend these for sure.
02/10/2021
Anonymous

United States
Best glasses
The best blue light glasses you can buy! Helps with headaches and eye strain
01/20/2021
Gerardo L.

United States
Great Prescription Glasses
These glasses are just fantastic and great customer service too!
12/16/2020
Anonymous

United States
Excelent
Good quality and style best seller, totally recommend
12/14/2020
Anonymous

United States
Satisfied Customer
My overall experience using Glassy Eye Wear has been amazing. I can see a complete change in eye strain due to looking at monitors for long periods of time. However, I may be bias as to why I purchased these glasses in particular. I love Mike Mo, he is an amazing skateboarder I looked up to growing up. I always wanted to support this company because of him and Vince. When I received my glasses, the mailman put them in the mailbox. Haha this alone made me hyped. However, upon opening them, they were a bit dusty and the packaging seemed to have been rushed and crammed into the box. Although, this was a very minimal set of factors, the first impression is what matters the most with many individuals. Nonetheless, these glasses rule. Looking forward to copping another set in the near future. Much love to everyone at the company putting in work.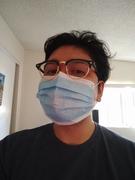 11/17/2020
Marco M.

United States
09/16/2020
Deane P.

United States
The pair of glasses that took almost a month to get.
The item works fine.
09/10/2020
George B.

United States
Pleasantly Surprised
i didn't know much about the company behind these glasses or how well the quality was going to be but these glasses of mine fit better than ever, look great, great quality and they're affordable. highly recommend
09/02/2020
Sergio i.

United States
Received
I haven't received my glasses and its been a month from my purchase and it was being shipped by USPS
08/24/2020
Anonymous

United States
New Glasses
This is the only place i get sunglasses from. Needed some glasses with a prescription. Went with the morrison frames and they fit great. Would buy again 10/10.
Single Vision




Lenses for nearsighted or farsighted prescriptions.




$89.95

Readers




Add a magnification to your lenses for reading. (No prescription necessary)




$89.95

Progressive




Corrects near, intermediate and farsighted prescriptions all inside of one lens.




$289.95
Selections are missing!