FREE SHIPPING. FREE RETURNS. FREE EXCHANGES.
Product description
Polarized Lenses
Crafted from polycarbonate, polarized lenses eliminate the amount of reflecting light to help reduce glare and increase visual clarity.
Polarized Lenses
100% UV protected
Handcrafted frames
Crafted from a Swiss TR90 thermoplastic.
Metal spring hinges for a more comfortable fit.
Bottlecap opener on the left arm.
Prescription Glasses
Need prescription lenses? Shop this frame with prescription lenses included.
Measurements
(Wide Fit)
Shipping & Returns
Returns & Exchanges
If you are not satisfied with your glasses, we offer free returns & exchanges within 30 days after your delivery date.
To process your return or exchange contact us here
Shipping
Shipping from Simi Valley, California - We offer free shipping through USPS First-Class Mail, on orders over $50.
Customer Reviews
Write a Review
Ask a Question
01/14/2021
Nick R.

United States
I recommend this product
Your eyes will thank you
I recently bought a pair of the Jarritos Premium blue light glasses for editing. I immediately noticed that my eyes are strained or hurting while editing. The pricing is 100% worth it, your eyes will thank you later. Shout out to Glassy for the awesome product. Support small businesses people!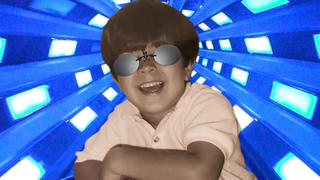 01/04/2021
Anonymous

United States
I recommend this product
Jarritos
Jarritos Jarritos Jarritos
11/10/2020
Andreas B.

United States
Amazing
Great product. Looks and feels amazing.
10/19/2020
J J.

United States
Love my glassy's
Great. My first several pairs of Glassy's from about 5 or 6 years ago had transparent color frames. Since then, the number of times you've offered this style has been infrequent. I'd really like to see more if these, in fun colors.
10/19/2020
Anonymous

United States
Good, and good for you, or something,
Very good. I enjoy wearing these. also the glass itself isnt orange just an orange reflective tint.
10/08/2020
Mandy G.

Canada
10/02/2020
Anonymous

United States
Awesome
The glasses are so cool and vibrant
09/30/2020
Anonymous

United States
Absolutely great
I love these sunglasses. great price and the quality is great
09/29/2020
Anthony F.

United States
09/18/2020
Susana L.

United States
Loved them!
Great service and product!